Excerpt from the « Services »round-table conference – Entrepreneurs' Event, France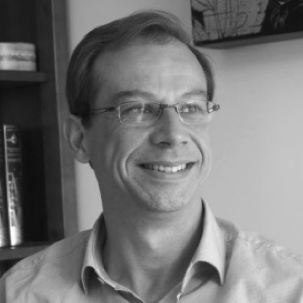 Alexis Genel, first of all, Why creating Proxima Partners ?
My goal, through the creation of Proxima Partners, is to share with my partners the benefit of 20 years of Supply Chain work experience in International Supply Chain Management, covering numerous operational fields and many different projects managed. To support our customers, we offer the services of senior profiles with strong operational backgrounds.
---
You've spent many years working for multinational companies ; what were your first steps ?
With my Master's Degree in General Engineering in hand, I set off to Moscow, joining L'Oréal Russia. It was a fantastic experience, as everything was to be built for the company just starting in Russia, when the whole country was going through tremendous changes just after the collapse of the Soviet Union. Customer Service creation, Sales Force management, Manufacturing implementation and planning, transportation and warehousing, this is a summary of the challenges I successfully met. After that, I joined in Paris the International Supply Chain of the Perfumes Division, then I was appointed Head of Supply Chain of a factory in France, managing with my peers from the other plants a program aiming to reshuffle productions throughout Europe.
---
Mainly focused on day-to-day challenges then, also with a « creative » transformation axis. What came next ?
After 7 years at L'Oréal, BIC offered me to join the newly-created Europe Division, to set up the Supply Chain processes. Targeting operational excellence began with key initial steps, such as a unique item master, a harmonized Sales Forecasting process, the creation of inventory reporting - then was extended to Supply centralization, logistic network simplification, planning processes alignment, powered with an APS, all this covering 20 subsidiaries.
---
You were then more in a position as « process advisory and optimization » , a bit further away from the daily operations ?
Not at all ! Thanks to my operational background, I constantly acted with a « hands on » attitude, aiming to offer solutions by working closely with people on the field, in the different countries, factories, warehouses, with my team and stakeholders from all departments : Everyone is involved in Supply Chain achievements !
---
And after Europe Supply Chain processes optimization?
I had the opportunity to expand my international experience, as designer and roll-out Director for the Global Supply Chain monitoring program at BIC: best practices alignment across continents and countries, common processes set-up and roll-out, design and implementation of a tool set: Supply Planning, Reporting and Item Master.
And, starting from 2010, still for BIC I built up the Supply Chain for the Middle-East and Africa : I defined the strategy , then re-engineered the logistic network, created a logistic hub in Dubai for the Middle-East, and supported the operations upgrade in South Africa. And, well, of course, during all these transformation projects, I sustained operations monitoring for our customers with a very international team – smart people I had pleasure to work with - between France, the United Arab Emirates and Africa : a great experience for me, as a manager, and as a man.